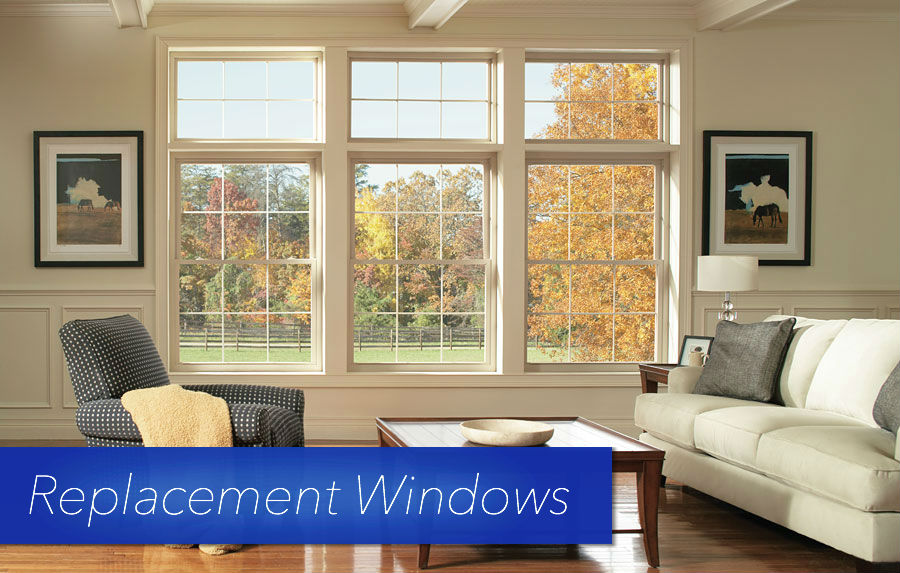 How much does it cost to replace a window?
The cost to replace a window can vary as there are factors which impact the overall price, including size, style, and type of window. Based on our analysis of thousands of successful window replacement projects, one should expect the average cost to replace windows to be between $300-$1100 for vinyl window replacements and $600-$1750 for wooden window replacements.
Here is a helpful guide from the experts at Thermo-Seal to give you a breakdown on the costs to replace windows in your house..
Replacing Vinyl or Wooden Windows? Window styles impact price.
When it comes to replacing windows, there are plenty of options for window styles. Popular picks include vinyl, wood and composite windows. Vinyl windows provide great value while wooden window frames and composite windows typically cost more. While they differ in price, it's important to note the different features which contribute to the overall costs.
Vinyl windows are known to be good value as they are long lasting and energy saving. Wooden frames and replacement windows are better suited for classic-style homes and help maintain the value of the home. Finally, composite windows provide a blend of wood fibres and PVC polymers to give off the appearance of a wooden frame, with extra durability and strength.
Which type of window do you want to replace?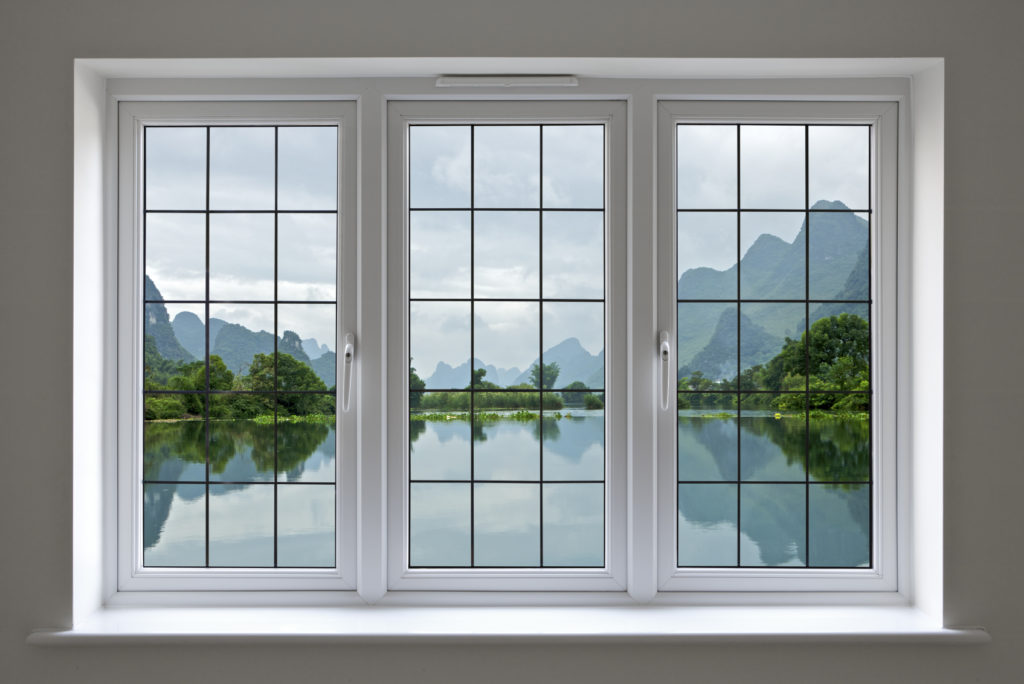 With so many window options to choose from – it can be difficult to know exactly what is right for you. Below you will find the average cost to replace windows by type.
Storm Impact Windows – if you live in an area prone to inclement weather – storm impact windows are the perfect solution to protect your windows, keep in the heat and save energy. Traditional storm windows can be triple-paned – lending extra durability and protection from the elements.
The average cost of Storm Impact Windows is $600-$900.
Acoustic Windows – are specially made to help sound-proof your home and reduce outdoor noise. The average cost of Acoustic Windows is $800-$1150.
Picture Bay Windows – these are large types of windows which do not open and whose main purpose is to let in significant amounts of natural light into the home. The average cost for Picture Bay Windows is $550-$850.
Bow Windows – are a series of window panes which usually create a curved effect as they can slightly extrude outwards and let in more light due to usually consisting of 4-5 panes. The average cost for Bow Windows is $4500-$8900.
Casement Windows – these windows are hinged and open in the same way a door does. The opening and locking mechanism is controlled by a crank and provides flexibility as you can decide how far you want the window to open. The average cost for Casement Windows is $675 to $1250.
Double Hung Windows – these windows allow you to open and operate both the top and bottom windows, offering more flexibility than a single hung window.
The average cost for Double Hung windows is $495-$895
Thermal Windows – the most energy efficient type of windows on the market, these windows usually consist of 2-3 energy efficient panes which help trap in heat and save money on heating bills. All the windows purchased from Thermo-Seal are insulated as standard.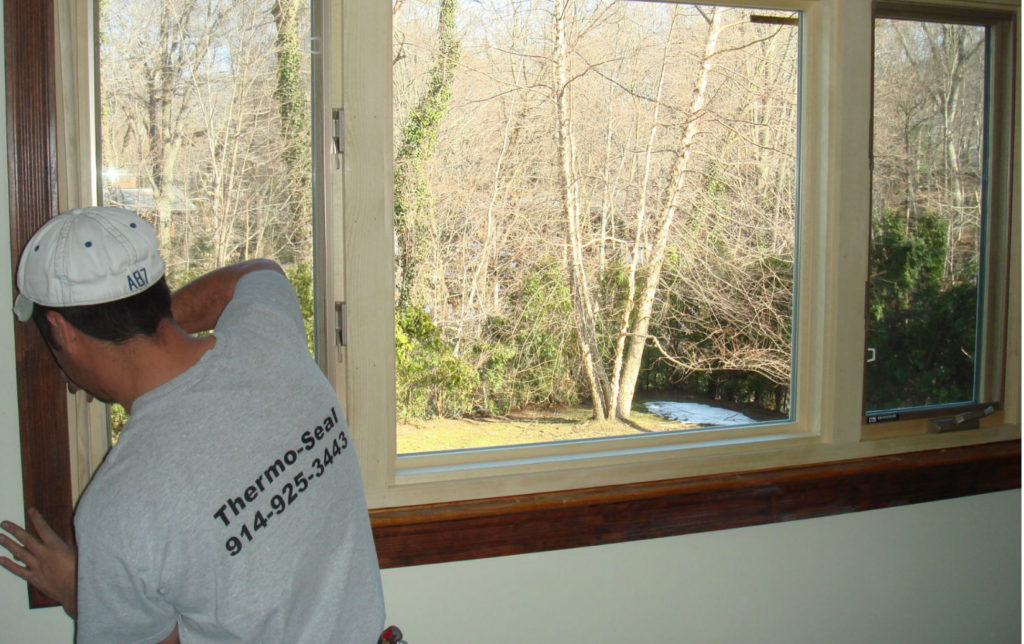 Other factors to determine replacement windows prices
Labor costs – the quantity, size, type and location of windows being replaced all play a part in determining the labor costs such as number of workers needed and the time the project is estimated to take.
Size of the windows – larger windows involve more manpower and time so expect the prices to increase for larger windows and more complex operations.
Number of windows – the more windows being replaced will increase the time of the project.
Energy Efficient Windows – while more expensive, they can save you money on your energy bills.
Window location – if the windows are located on higher floors, it can increase costs as the job becomes more complex and needs more manpower.
Type of glass – the more panes and glazing the higher the costs as more material is being used.
Window brands – depending on the brand you choose – it can affect the prices of your overall window and glass replacement costs.